Color Country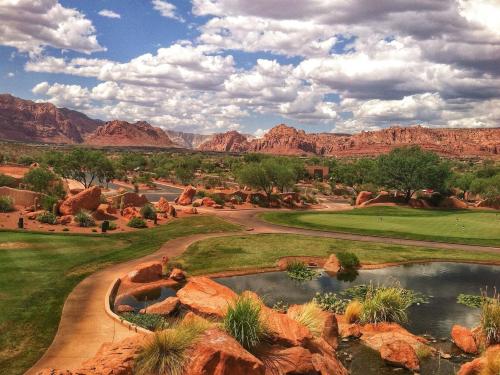 While guests of Lava Falls At Entrada Vacation Rentals aren't permitted to utilize the Entrada Country Club, I couldn't help but show some beautiful pictures of the area which is very close to Lava Falls At Entrada Vacation Rentals.
The above picture is looking towards Snow Canyon State Park from the deck of the Entrada Kokopelli Restaurant.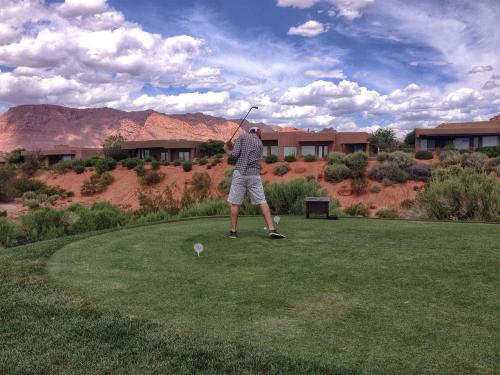 Our son, Zac was out on summer break from Ohio State University and said that he loves school and is enjoying the midwest and the different kind of beauty there, but he had forgotten how good it was to see the mountainous horizon and the big, white, puffy clouds with the intense blue skies we have here in 'Color Country'.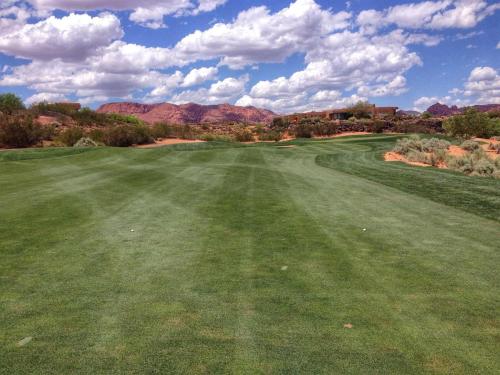 The Johnny Miller sigature golf course might have some competition out there when it comes to great golf courses, but I doubt there are any other courses that are more beautiful than Entrada's!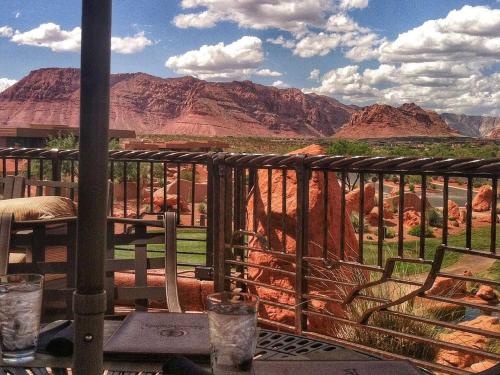 The view from our outside, patio table. It couldn't possibly be beat!!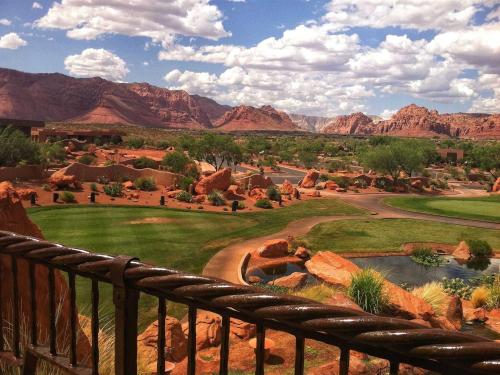 We feel so privaledged to live in such a beautiful area!