Tuacahn's Christmas In The Canyon
It has become a favorite Christmas family tradition to attend Christmas In The Canyon at the beautiful Tuacahn Amphitheater every year, only a 10 minute drive from our beautiful vacation homes in St George Utah.
The Living Nativity held in the amphitheater twice per night, 7pm and 8pm, is our family's favorite. There is a small $2/person ticket charge as festive volunteers provide the talent each night along with live animals such as the camel, donkey, sheep/goats.


We always enjoy the beautiful narration and music at The Living Nativity.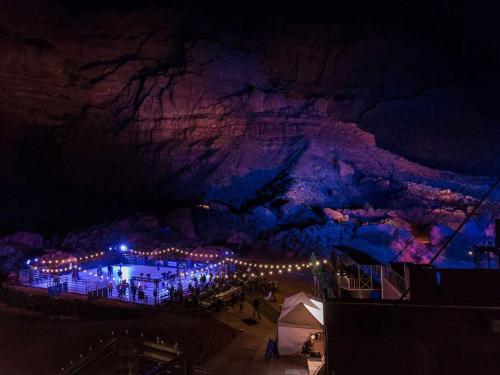 They've added an ice skating rink which is a state of the art ice product that looks and feels like real ice. Our son skated on the rink with his class for the first time and said that it didn't feel as slick as real ice which was a benefit for a beginner like himself.
The skating sessions were held in 2 hour time increments from 5 - 9pm each night except Sunday.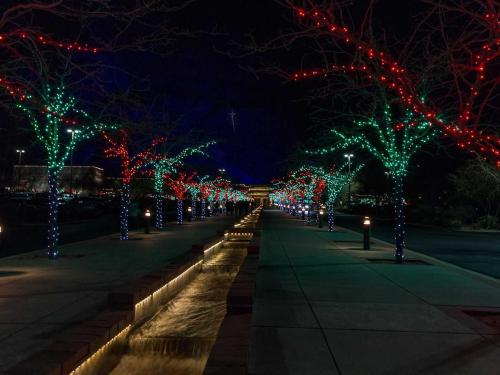 The Old Salty Train runs from 5 - 8:30pm every 10 minutes each night and is especially fun for children.
Santa is also available for pictures and last minute petitions....

Bundle up warm because it's typically cold and bring your gloves and beanies just in case. We like to bring seat cushions too for the Living Nativity because the plastic seats are sure to be cold! And if you love to take photos, bring your good camera and tripod for those longer exposures. As you can see from the blurry photos above, I forgot mine!

More on the Tuacahn Ampitheatre